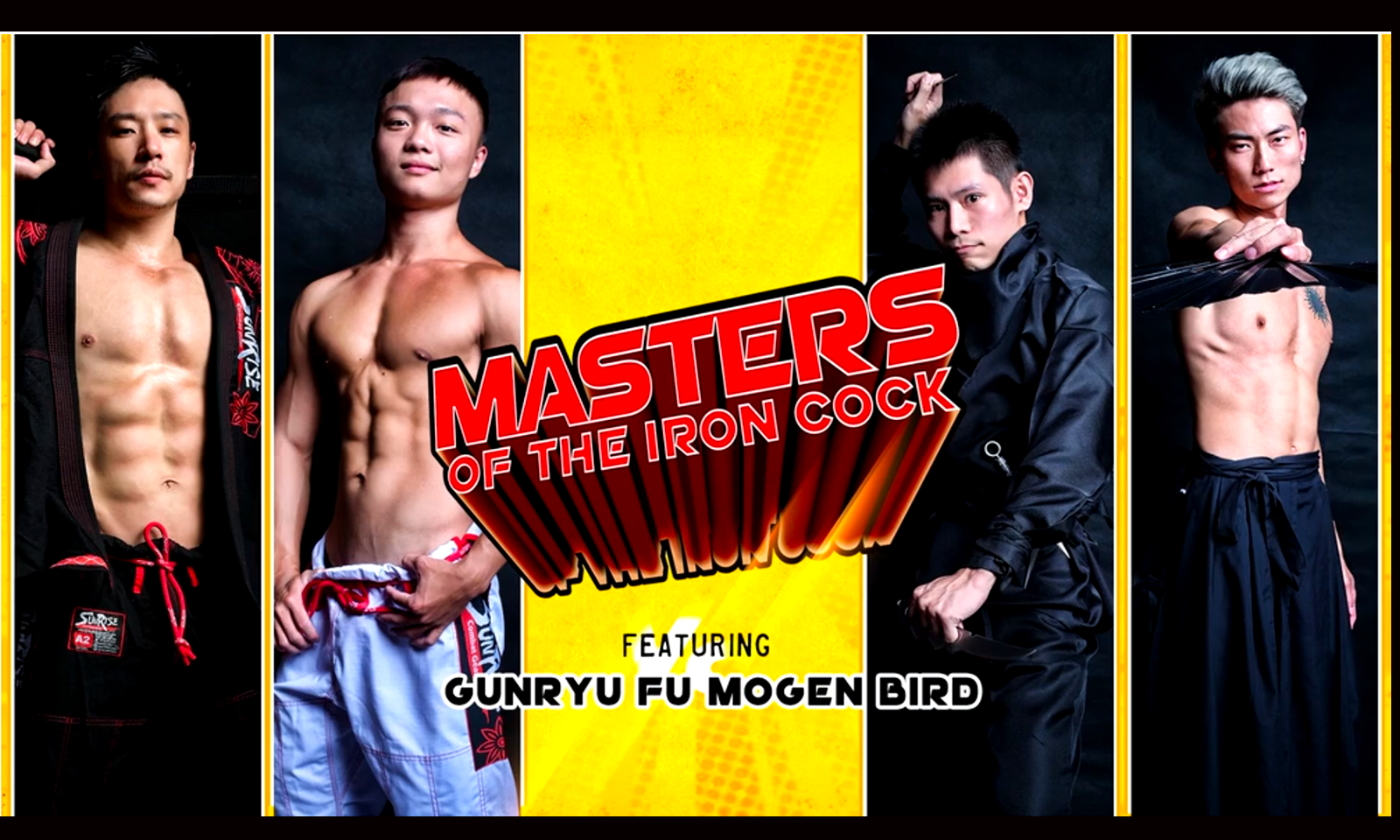 LAS VEGAS, Nev.—Flying kicks combine with hardcore male action in PeterFever East's new production Masters of the Iron Cock, lensed in Asia and premiering today on PeterFever.com. The five-episode miniseries delivers authentic costumes, hardcore man-on-man sex and fight-choreographed battles in a martial arts-inspired story, right out of the 1970s, of honor and erotic one-upsmanship directed by and starring adult star Duncan Ku.
According to a synopsis supplied by the company, when an elderly dojo master must leave his duties behind, nine warriors duke it out and stroke it out in the ring and in the bedroom to decide who gets to be the next "Master." Seduction and betrayal ensue, starting with Episode One: "Get to Know Your Opponent."
According to the company, as the episode opens, Morgen, a handsome, battle-tested stranger, enters the fray, but the athletic/erotic competition quickly takes a mysterious turn. Iron Cock's nine-member cast was specially trained in martial arts combat to prepare for the production's fight scenes. Masters of the Iron Cock was produced by PeterFever's Danny Zeeman and scripted by Len Whitney.
Directing adult entertainment's first hardcore gay martial arts movie was a thrill and challenge for Ku, well-known as Gun Ryu across Asia.
"It was awesome shooting my first scene for PeterFever," said the director and lead actor. "Directing and perfecting the martial arts sequences was a new challenge for me, but I think the actors did a great job and I am very proud of our first production. Hope everyone enjoys it."
"If you have ever fantasized about Bruce Lee style martial arts action mixed with a fun storyline and sexy, chiseled Asian men, then look no further than Masters of the Iron Cock," he stated. "Our crew at PeterFever have really outdone themselves this time. I don't think there has ever been a movie like this before. You have to see it for yourself."
Masters of the Iron Cock debuts on PeterFever.com today, August 4 . Subsequent episodes will unspool each Tuesday through August on the award-winning male site. For a sneak peek, visit the Masters page at PeterFever and click the main image to see the '70s-inspired movie trailer.
Visit Zbuckz for affiliate details; direct inquiries to [email protected].