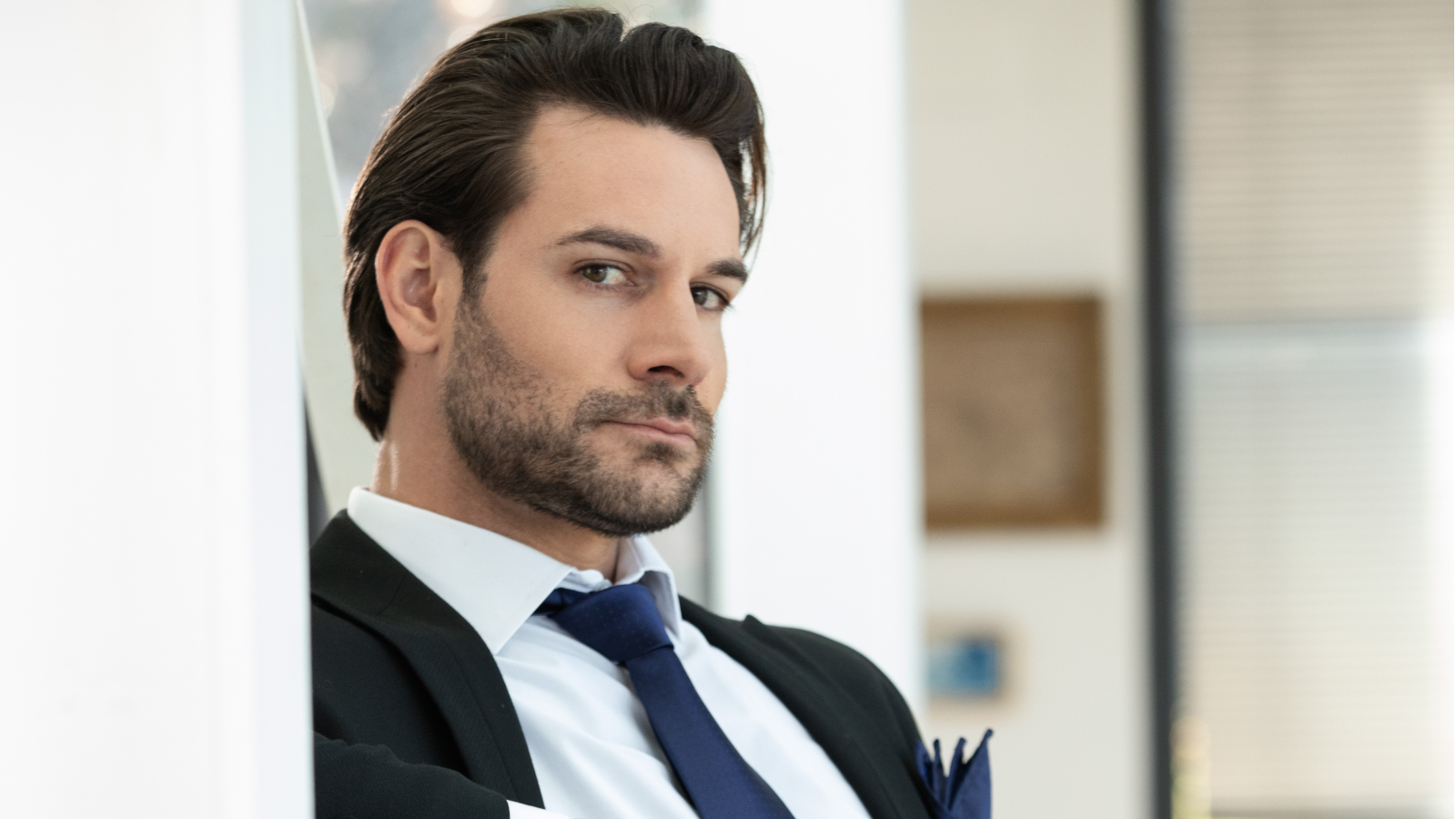 LOS ANGELES—Men.com will soon release Sexual Suitors, a new series headlined by Papi Kocic.
The three-part straight-to-sex series features a top-notch cast of European performers including Allen King, Adam Franco, and Sir Peter.
In the first scene, Papi Kocic's resume is impressive, but he thinks he's got something job interviewer Adam Franco will like even more.  
In the second scene, Papi adjusts all the fine details of his suit as he waits for Allen King. The handsome bottom lays his suit jacket over a chair and offers to rub his host's feet, then sucks Papi. Papi strips off Allen's pants but leaves his shirt, vest, and tie on as he bends him over a chair.
In the third and final scene, Sir Peter notices Allen King looking handsome in his tuxedo. He makes the first move, and it isn't long before the amorous pair are embracing.
The series was directed by Alter Sin, who has overseen many high-profile projects, including Royally Fucked and Norse Fuckers. The Spanish director is cooking up another series, titled Hard and Pumped, which will be released later this fall.
Sexual Suitors will begin rolling out on Monday, September 4th, streaming exclusively on Men.com.
Follow Men on Twitter.com.