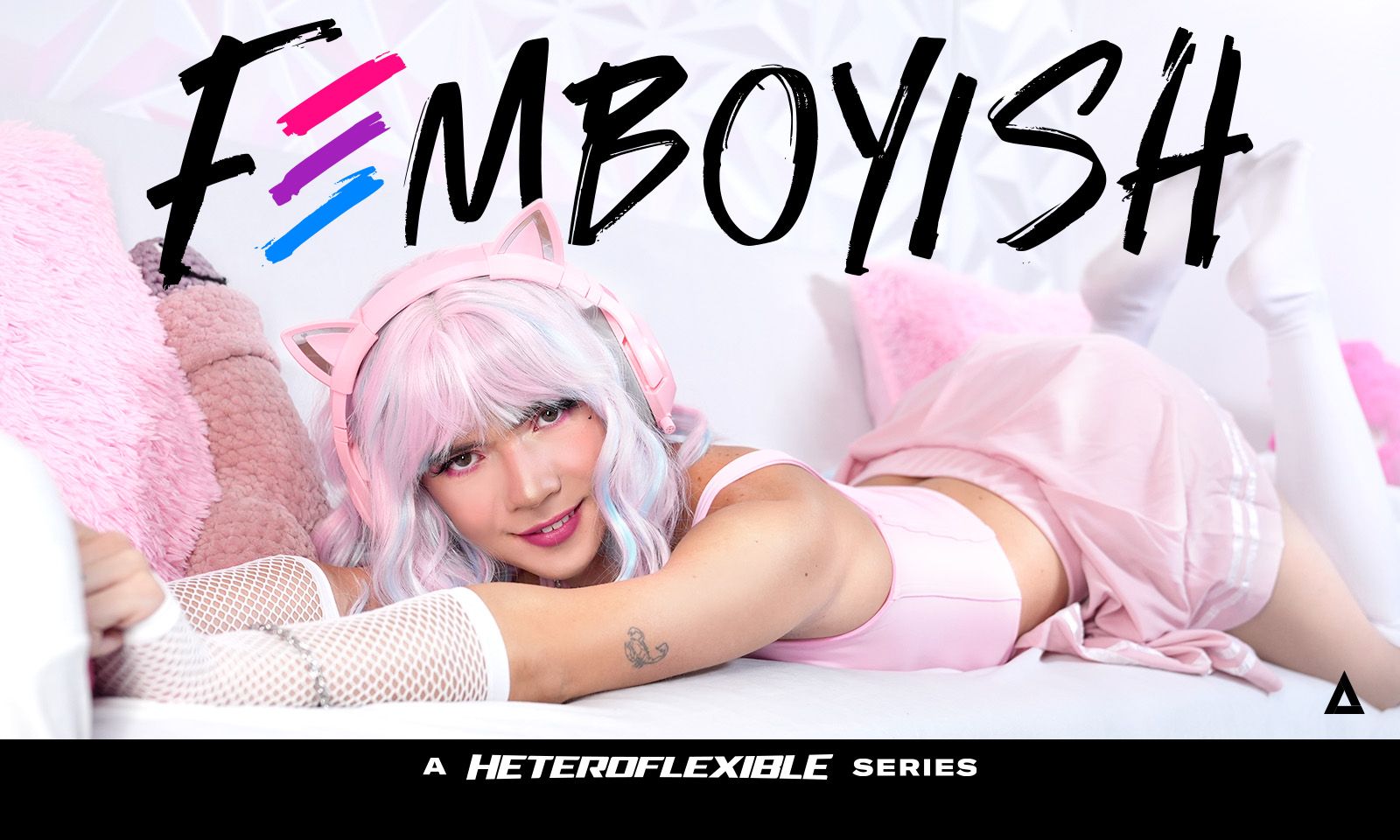 MONTREAL—Newly launched Adult Time banner Heteroflexible has officially unveiled the series Femboyish (Femboyish.com), which offers content featuring androgynous and feminine-presenting male talent.
Created for gay-curious and "mostly straight" audiences,
Femboyish
has released six episodes so far since its August debut—including the just-dropped cosplay-themed "
Cheerleader
."
"We have been wanting to do femboy content for over two years now, but we were patiently waiting for the right crew to work with, and the right talent to cast," Adult Time marketing director Frank Stacy said. "This series, Femboyish, is something really special. For porn fans, it's fresh and it's not something you can easily find online. For us internally, it's a big challenge—but an incredibly fun and rewarding one. I'm hoping we will reach new audiences and intrigue existing ones across the sexual preferences spectrum, and—so far—the results are very promising!"
In addition to Femboyish, other series available under the Heteroflexible banner include Jerk Buddies, How Men Orgasm and My Younger Lover.