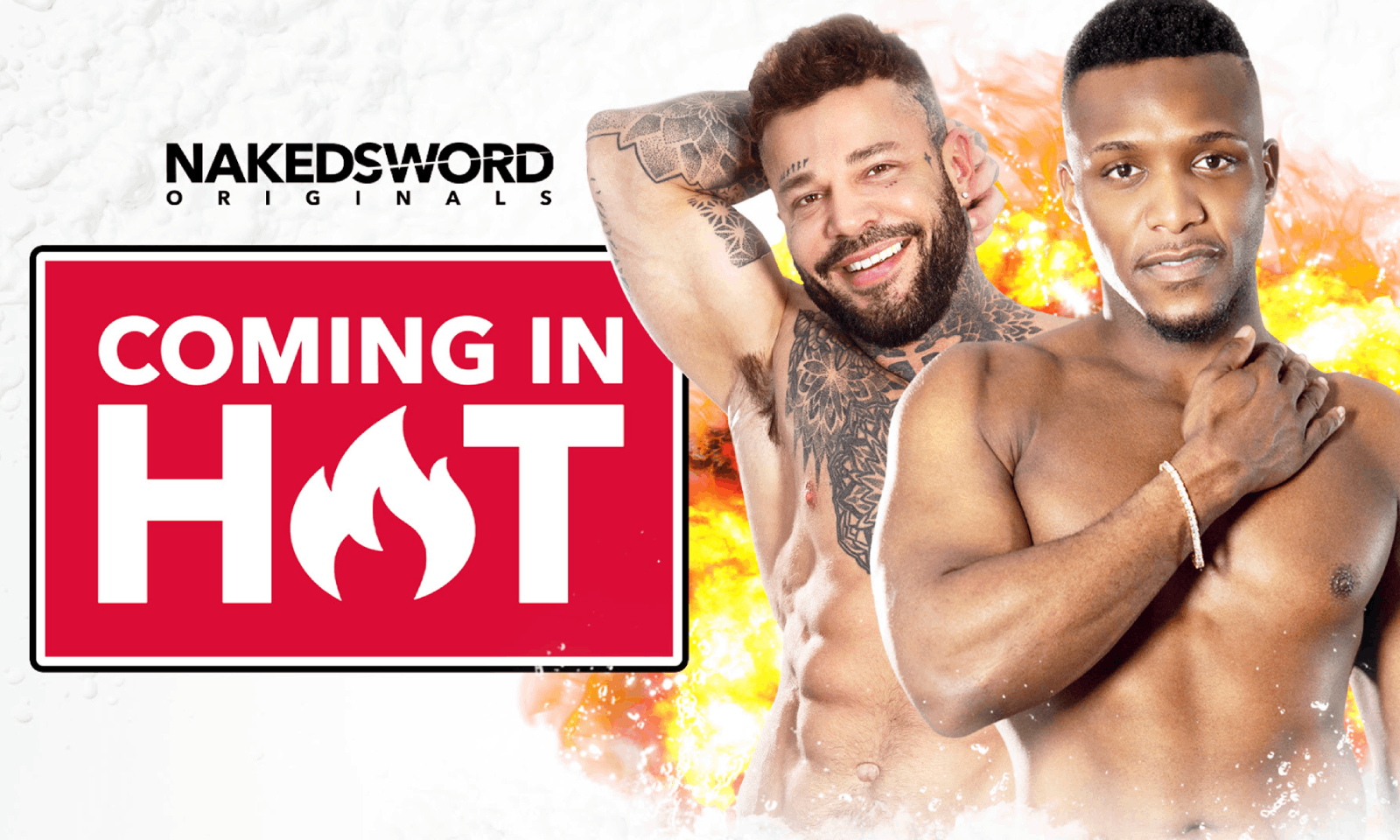 SAN FRANCISCO—NakedSword Originals has announced the release of Coming in Hot, a new all-sex title from award-winning director Marc MacNamara. Starring Falcon|NakedSword exclusive Beau Butler along with Danny Starr, Troye Jacobs and Andre Donovan, the project showcases porn stars linking up in various locations such as a remote cabin and under the lights of an unsupervised photo shoot. Coming in Hot debuts today on DVD and as a digital download at the Falcon|NakedSword store.
Butler is up in first up in the release as he visits a secluded cabin to hook up with Liam Hunt. On the other side of the country, Ricky Roman and Andy Adler sneak off for sex in the stock room of a denim factory. Next, Jacobs takes on the well-endowed Donovan. Over in a nearby photo studio, model Trent Marx decides to relieve some sexual tension with Jake Apton. Finally, Jordan Starr enjoys an intense encounter with tattooed bodybuilder Danny Starr.

Affiliates can promote Coming in Hot through nakedswordcash.com.
For DVD retail and wholesale purchasing, contact John Gunderson at [email protected]. Contact Cameron Greer at [email protected] for any additional inquiries.