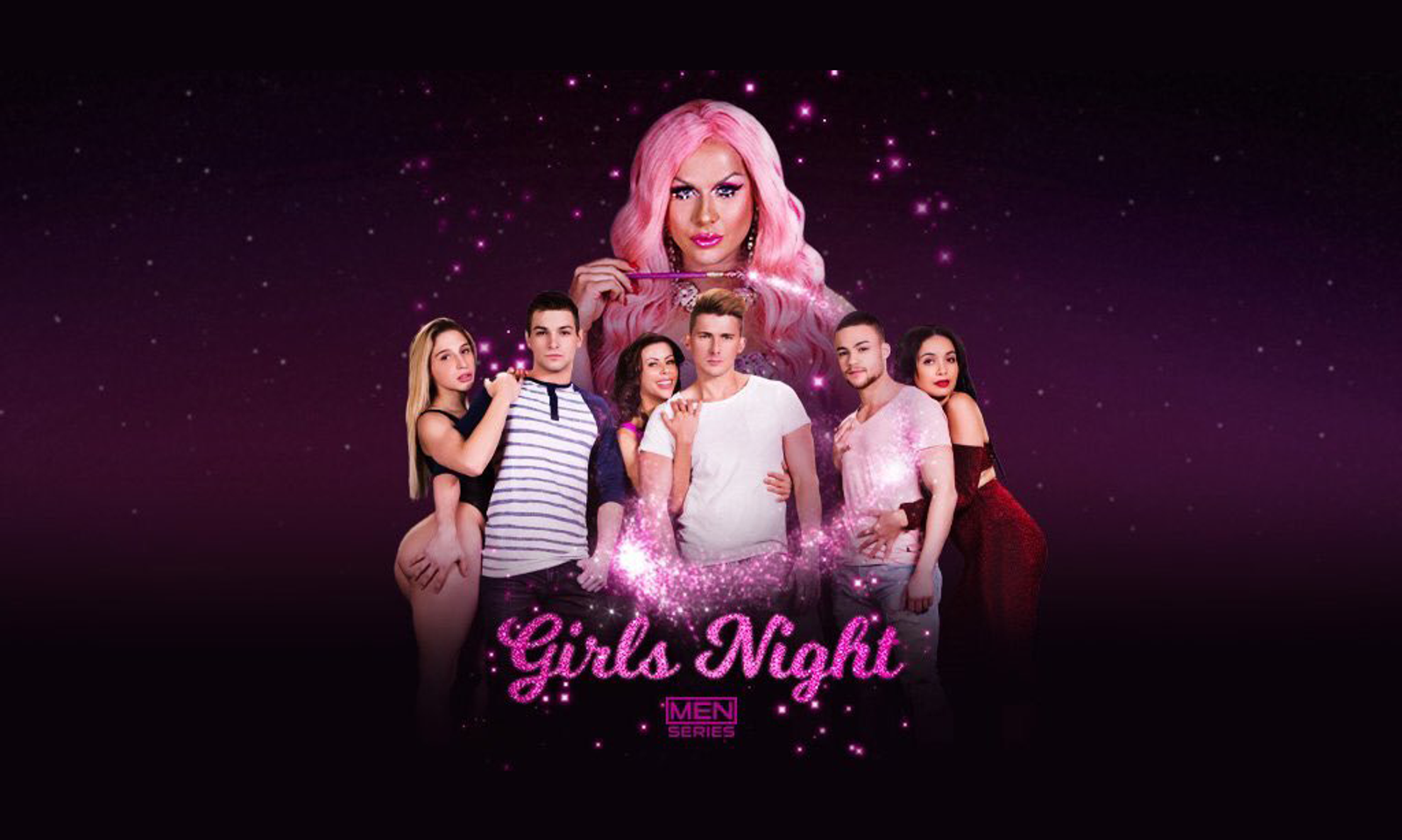 BURBANK, Calif.—Reality TV drag star Farrah Moan joins the cast of new Men.com comedy Girls Night in a non-sex role, along with female adult luminaries Abella Danger, Alexis Fawx and Aaliyah Hadid.
Girls Night follow three friends played by Johnny Rapid, Beaux Banks and Jake Porter as they discuss the plight of sexually active gay men in small cities: running out of options. They say that their biggest wish would be to spend one night in a straight woman's body to take advantage of all the available straight men out there, and magically, fairy godmother Moan appears to grant their wish, turning them into Danger, Fawx and Hadid.
Hitting the town, the three protagonists pick up William Seed, JJ Knight, Damien Stone and Pierce Paris.
Commented director Iza, "Working with all these hot and talented superstars was so much fun, I couldn't have asked for a better cast! Everyone did their best work and Farrah was a total sweetheart. I miss her!"
The female cast members registered equal excitement about doing some fun crossover work, with Danger in particular expressing great joy about her gay fan base getting the chance see her show up on Men.com. She's even been showing off the Men hoodie the crew gave her on social media recently.
See interviews with the cast of Girls Night here. 
Girls Night rolls out on Men.com in three parts as follows:
Part 1 starring Beaux Banks & William Seed goes live March 8.
Part 2 starring Jake Porter & Pierce Paris goes live March 15.
Part 3 starring Johnny Rapid, JJ Knight & Damien Stone goes live March 22.