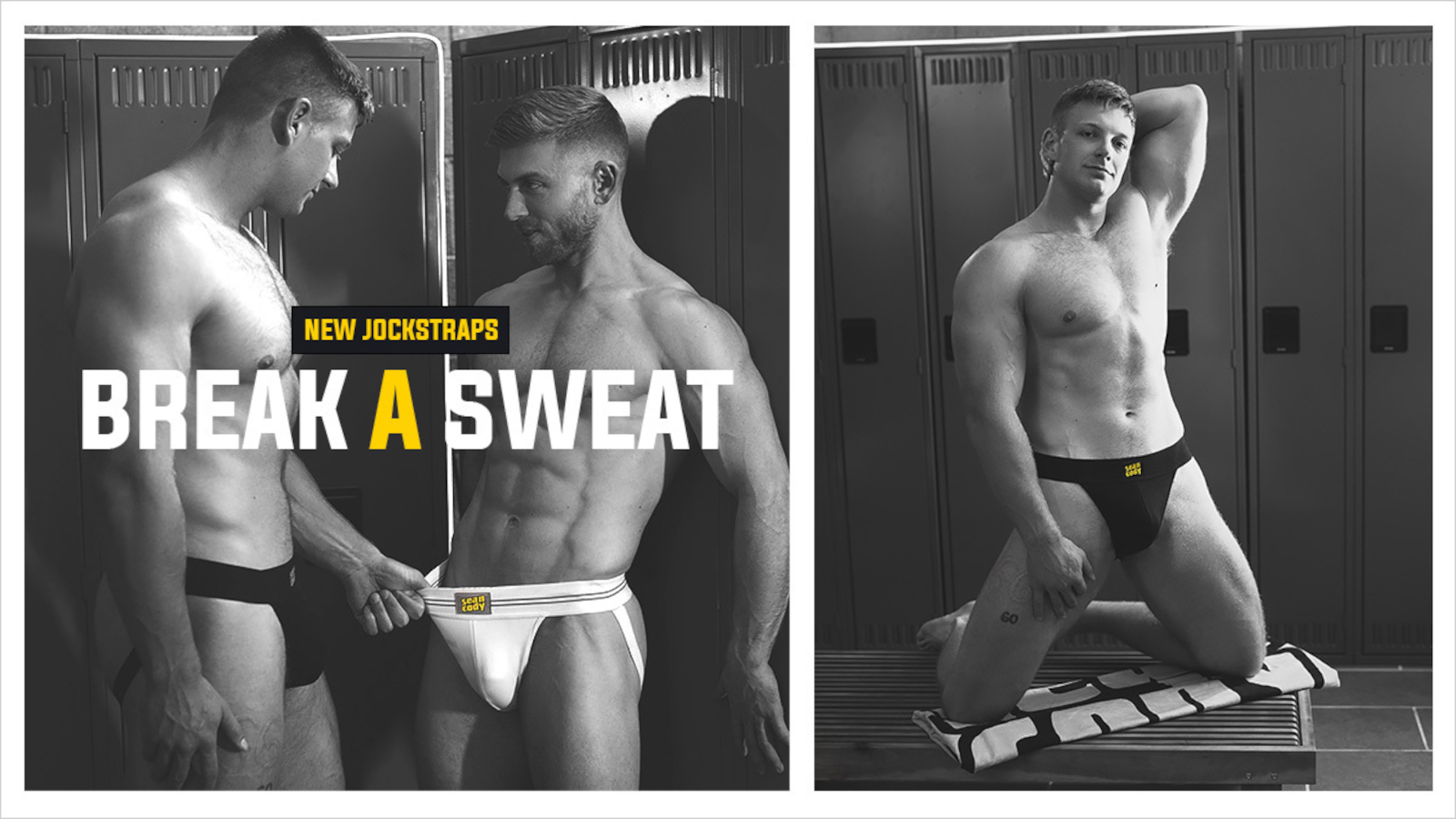 SAN DIEGO—Adult performers Kyle Denton and Matthew Ellis have been chosen by gay brand Sean Cody to serve as the faces of its new jockstraps collection.
Colorado native Denton and Australian newcomer Ellis, whose debut scene will be released in the upcoming weeks, grace the digital campaign for the new black and white jockstraps. Emblazoned with the slogan "Break a Sweat," the campaign will be showcased on SeanCody.com's social media platforms over the next few weeks.
The new jockstraps collection is aligned with Sean Cody's new creative direction, which will include scripted content. This new shift in production will be introduced over the next few months, alongside a slew of new and familiar faces.
Last year, Sean Cody launched a one-stop-shop for all merchandise where fans can purchase swim briefs and the classic grey boxers with the signature Sean Cody branding on the elastic band. Other items include classic staples (t-shirts, dad hats) and seasonal apparel (hoodies, beanies, crewnecks, tanks, beach towels).
Find the new Sean Cody jocktraps exclusively at SeanCodyApparel.com.
Follow Sean Cody on Twitter @Sean_Cody_Com and Instagram @seancodyxofficial.
Follow Matthew Ellis and Kyle Denton on Twitter, respectively, @atasteofmatt and @kdent_on.