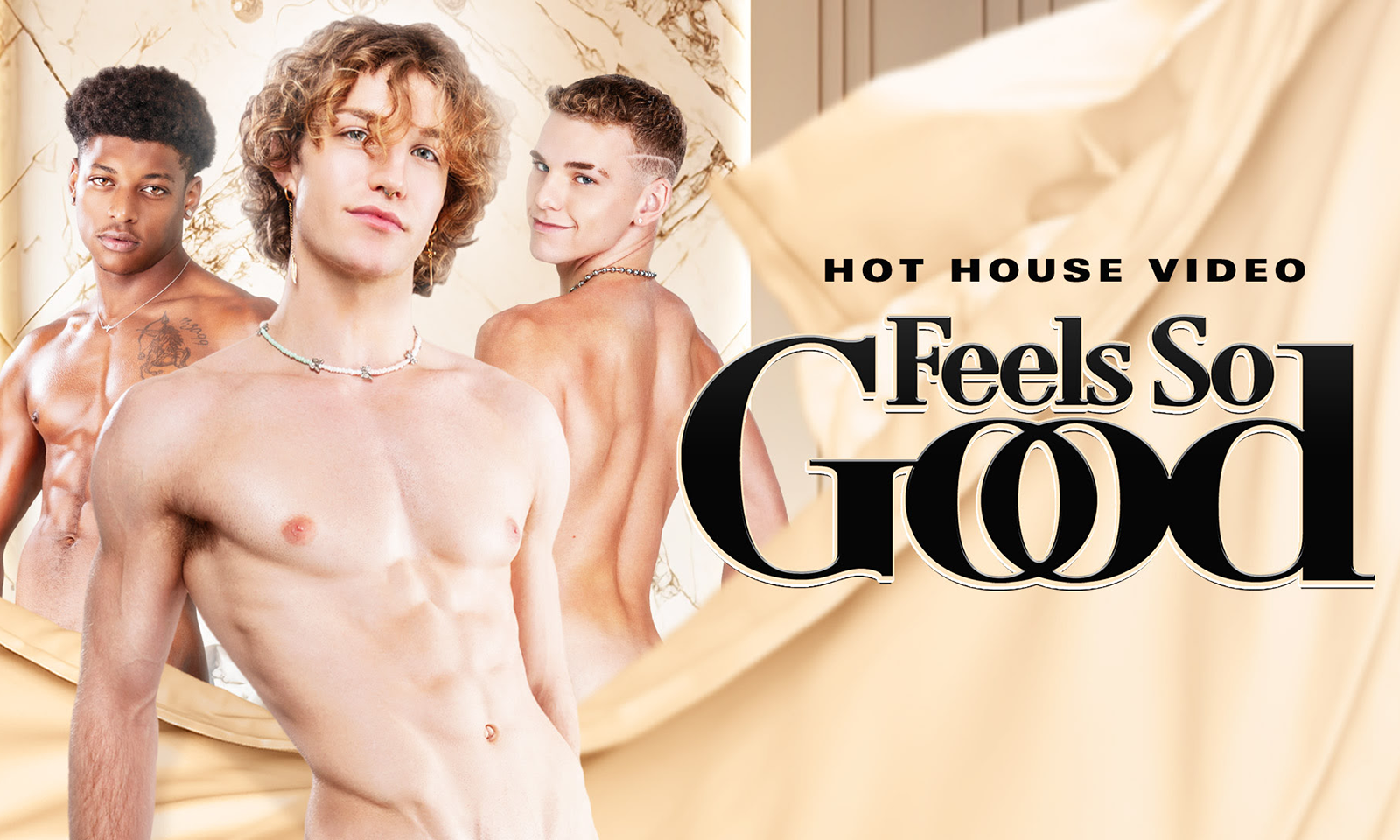 SAN FRANCISCO—Hot House Video is set to roll out its latest all-sex release from director Ryan Brian, Feels So Good, with the debut scene featuring the Falcon|NakedSword debuts of Hazel Hoffman and Cristiano premiereing tomorrow (October 27, 2023) on FalconStudios.com. The full movie will also release simultaneous on DVD and as a digital dowload at the Falcon|NakedSword store.
Describes a company synopsis, "Hazel Hoffman knows that his lifelong pal Cristiano is obsessed with his raw cock, and he's more than happy to feed into Cristiano's sexual infatuation with a nightly dick-down. Ty Santana and Theo Brady can't even get 10 feet in the door before their hands are all over each other and Theo is taking Ty's rod. Eli Shaw is used to coming home and seeing roomie Devin Franco jerking off on the couch, but he never gets tired of helping his big dick friend drain his meat. Speaking of horny roommates, Hazel Hoffman, Ty Santana and Jack Waters are the perfect example of three twinks who can't get enough of each other's bodies and are constantly breaking away for bareback threesomes. As for Max Konnor, he doesn't even bother taking off Cristiano's thong before he begins rimming and pounding the fucker's smooth cheeks across the dining table."
Promotion of Feels So Good is available through the Buddy Profits affiliate program. For more information about the Buddy Profits affiliate program, contact the affiliate manager at [email protected].

For DVD retail and wholesale purchasing, contact John Gunderson at [email protected]. Contact Cameron Greer at [email protected] for any additional information or artwork.