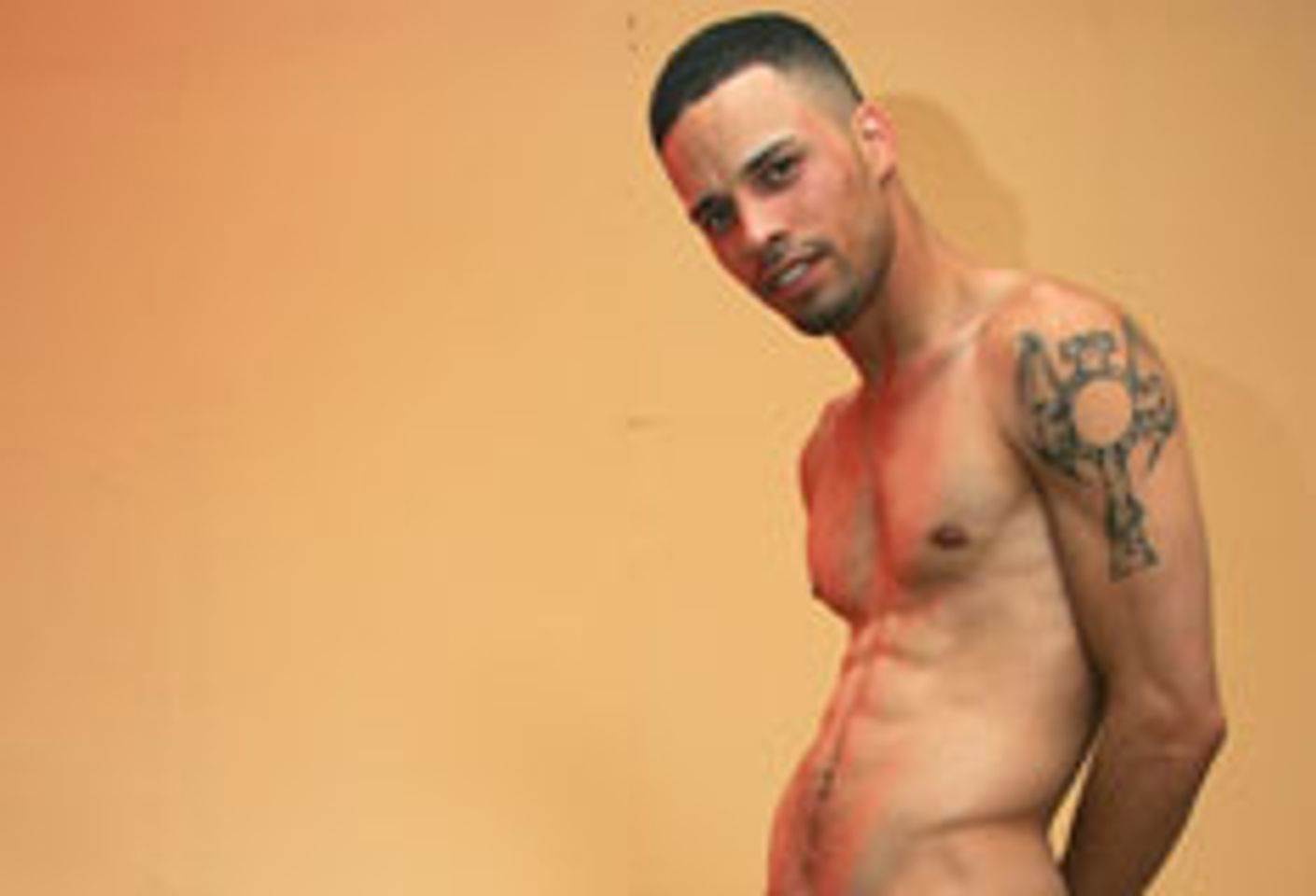 Mainstream screenwriter, producer, and director Leigh Wannell recently told me how thrilled he was that the Saw movies he helped create have become part of pop culture. They're spoofed on South Park, in the Scary Movie films and even in gay porn. "You know you've made it big when they spoof you in porn," he says. And, yes, he knows about Jett Blakk's Bonesaw for Adonis Pictures as well as Mustang's latest Saw take-off, Rammer, directed by John Bruno. He didn't, however, say if he liked them.
For the next month, and until the end of the year, a regular show based in Toronto, SexTV, will feature Chi Chi LaRue in perhaps the best mainstream documentary ever done on the director. Nicolas Kazamia directed and produced the special. In one funny section, the interviewer asks LaRue why he doesn't direct in drag and why he isn't in front of the camera — oh, how naive the mainstream press can be! Anyway, lots of people comment in it on-camera, and I'm proud to be a part of it, too, to contribute my two cents' worth after following LaRue for nearly two decades.
Dillon, a Latino star from seven years ago, is back in front of the camera after a long absence, and Pitbull Productions is promoting him in Dillon: The One. He may not be easily remembered from his days nearly a decade ago, but he's just as fine today as he was topping young men back then. He's in four different scenes in this return title.
Hot House is steaming up the DVD racks again, this time with Black-n-Blue, the latest title from legendary director Steven Scarborough. The movie mixes leather and Levis in ways not seen for years, and features 20 hot, hot men including Hot House exclusives Kent North, Nick Piston, Francesco D'Macho, and Robert Van Damme.
Meanwhile, over at Raging Stallion, J.D. Slater has put his best efforts to work with his long-awaited Omega: Centurion Muscle 3 with hairy muscular men going at it as never before. What's great about this one is the international flavor, with Turkish regular Huessein, Aussie stud Aaron Action, and all-American butch bear Mick Powers.
If you've ever met Paul Barresi, good or bad, you may be mentioned in the memoirs he's putting together. Barresi tells me he's got a deal with author Raymond Strait, who's previously bio'd Jayne Mansfield, Lou Costello, Lana Turner, and Bob Hope, and he's also working on a potential movie deal about his life.
Blond former frat boy Aaron King is showing his talents in the new Owen Hawk/ Matthias von Fistenberg Dark Alley Media title, Quickies. It turns out that King got interested in being in a porn movie after watching the same company's Fisting Punks with a friend. (Isn't that how we all began?)
David Kalmansohn, who was an editor for gay publications such as L.A.'s Frontiers in the past, has returned to writing about sexy men and has taken over the reigns of Unzipped Magazine.
Keith Griffin from the Cruising for Sex line of amateur vids doesn't mind having some of his exclusives stolen away for bigger careers. They just released their Scott's Gang-Bang title with Tober Brandt who has since signed an exclusive contract with Titan Media. Tober tops power bottom Scott Bradley. As director Griffin laments with a smile, "We are creating a bit of a track record hiring and featuring many men who go on to become major porn talent."
It's become a sad, annual event, but now his family is getting involved first-hand in trying to solve the murder of beautiful porn star Billy London. I received a note from his father in New Hampshire saying that after a big push last year to try to spark information, the Hollywood homicide division has put the project on the back burner. But, Billy's dad insists that he thinks someone may remember the sexy young man walking down Santa Monica Boulevard on Oct. 29, 1990, a day before only his head and feet were found in a dumpster. Desperate for any info, father Richard Harriman asks people to contact him at [email protected].
Dillon photo courtesy of Pitbull-Productions.com