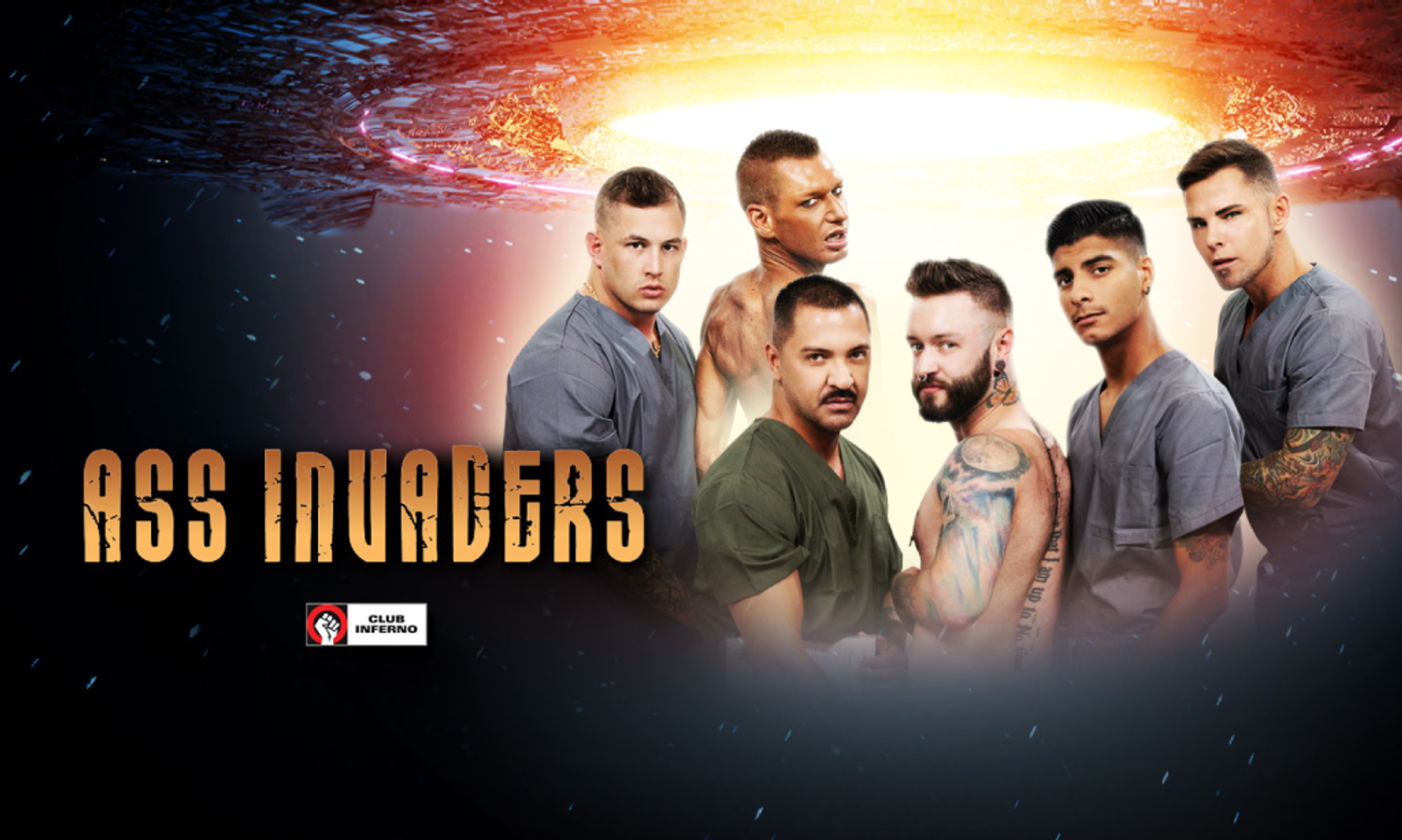 SAN FRANCISCO—Club Inferno has debuted a new feature, Ass Invaders.
Directed by award-winning fetish helmsman Tom Moore, the first scene of this new sci-fi feature, starring Dominic Pacifico, Apollo Fates and Andrew Foenix, is out now on FistingInferno.com. Fans can also catch the entire movie on DVD and as a digital download at the Falcon|NakedSword store.

Describes a company synopsis, "Government medical professionals Dominic Pacifico and Apollo Fates have been assigned to decontaminate Andrew Foenix and extract the tentacle-like creature that's overtaken his insides. After using their fists to fully remove the lifeform from the civilian's ass, Andrew is charged with examining the doctors' holes in fear that they could have been exposed to spores from the invasive alien beings. Next, medics Archer Croft and Brock Kniles are exterminating any potential creatures living inside WreX Wylde. In the same examination room, WreX is tasked with fisting the two doctors as they drain their balls of any possible exposure to alien life. On a mission to prevent these alien creatures from proliferating, the men will stop at nothing to ensure the 'Ass Invaders' are completely eradicated before they take over the planet."
Promotion of Ass Invaders is available through the Buddy Profits affiliate program. For more information about the Buddy Profits affiliate program, contact the affiliate manager at [email protected].

For DVD retail and wholesale purchasing, contact John Gunderson at [email protected]. Contact Cameron Greer at [email protected] for any additional information.