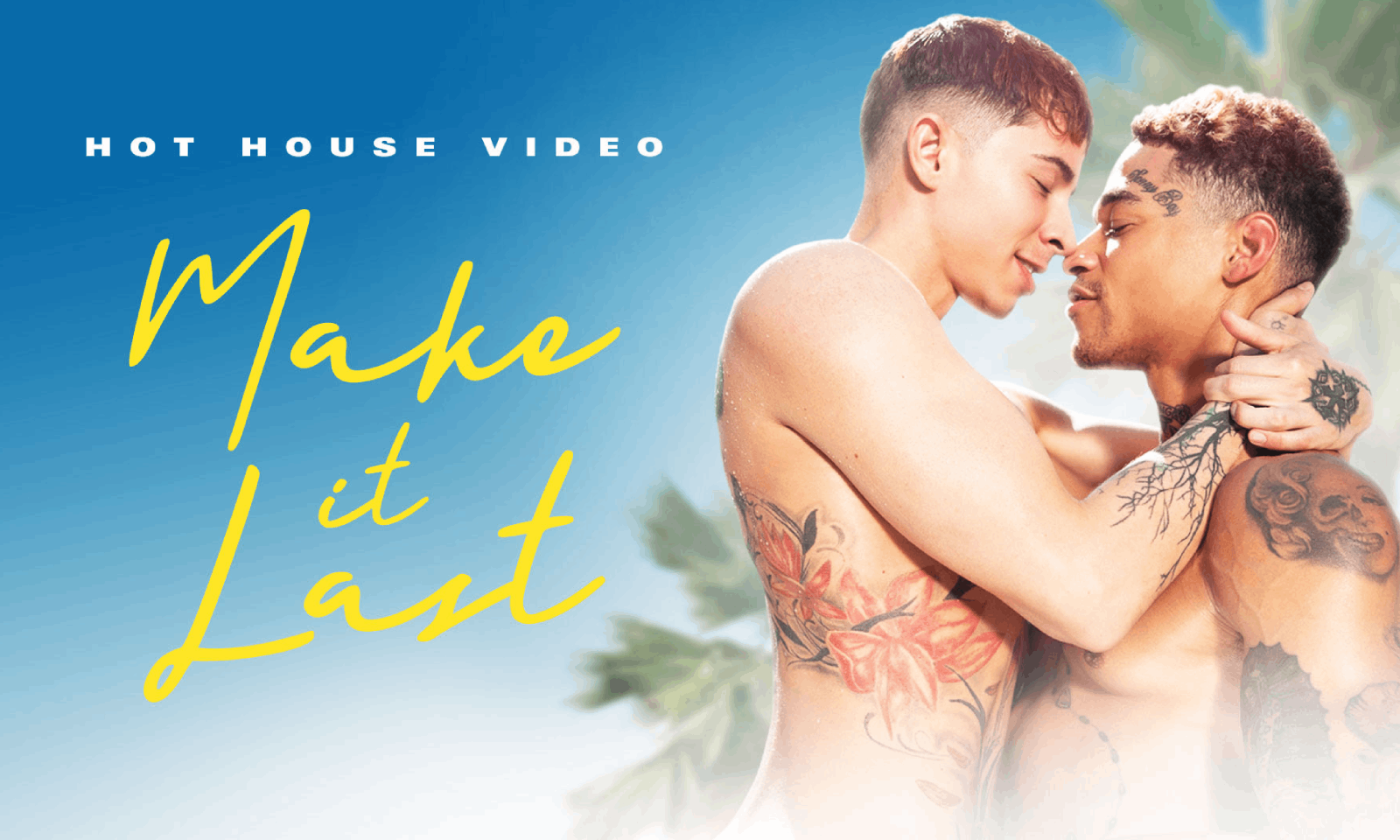 SAN FRANCISCO—FalconStudios.com is premiering its latest feature, Hot House's Make It Last. From director Ryan Brian, this second movie in the Falcon's Endless Summer saga follows 10 performers as they head to Southern California to unwind and unload. Featuring Falcon|NakedSword exclusive Max Konnor and Isaiah Taye, the first episode of Make It Last debuts today on FalconStudios.com. The title is also available on DVD and as a digital download at the Falcon|NakedSword store.
Recaps a company synopsis, "In Make It Last, Vincent O'Reilly and Sonny Blonde start off their marathon of relaxation and ejaculation with a round of putt-putt before making time for some butt-butt backyard barebacking. Then, Carter Collins has his own summertime fun by teasing Jordan Starr with his plump peach all while ripped jock Kyle Fletcher sets his sights on topping the smooth hole of Dean Young. Max Konnor is the next big dick muscle man to enjoy some leisurely lounging as he downs an ice-cold drink and Isaiah Taye downs his 10-inch cock. Later that same night, Trevor Brooks attempts to bury himself in a book, but after a change of plans, is instead burying himself in the hungry hole of Jackson Bell."

"Filming Make It Last was exactly like going on a summer vacation," said director Brian. "I wanted everything to last except the sunburn! Shooting outside in the desert heat was no easy feat, but seeing the boys fuck dripping in sweat was a treat."

The premiere and all future episodes of Make It Last are available for promotion through the Buddy Profits affiliate program. For more information, contact the affiliate manager at [email protected].

For DVD retail and wholesale purchasing, contact John Gunderson at [email protected]. Contact Cameron Greer at [email protected] for any additional inquiries.