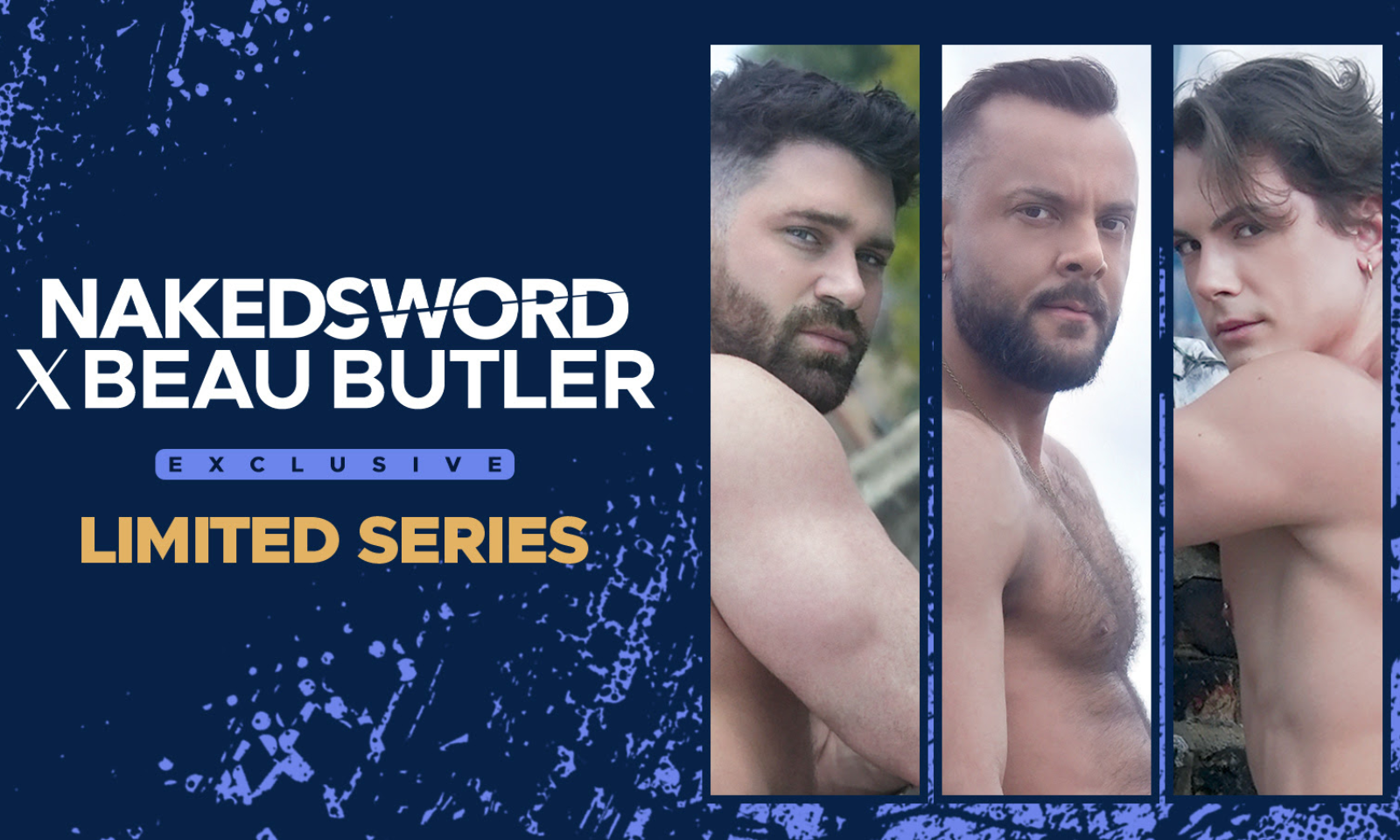 SAN FRANCISCO—GayVN award-winning Falcon|NakedSword exclusive Beau Butler, for the first time ever, will be stepping behind the camera for NakedSword X Beau Butler, a new five-part limited series with NakedSword.com.
Directed by Butler—who also produced—and FitCamGuy, the new limited series finds Butler in London as he gathers Sir Peter, Austin Sugar, Trevor Brooks, Liam Branagh, and MrDeepVoice together to film threesomes, gaping hookups, and even a stairwell sex session. The first scene from NakedSword X Beau Butler, starring Butler and Sir Peter and Austin Sugar, is out now exclusively on NakedSword.com with new episodes premiering every Friday.

It's the first day of shooting in London, and Butler is meeting up with Sir Peter and Sugar to film a raw threeway. 

"Beau is an international superstar who is now flexing his producing and directing muscles behind the camera," said Falcon|NakedSword president and CEO, Tim Valenti. "A newly minted multi-hyphenate, he's an undeniable force and invaluable to Falcon|NakedSword."

"One of the many things I love about being part of the Falcon|NakedSword family is the opportunity to grow in the adult business," Butler said. "Producing and directing have always been of interest to me, and this collaboration allowed me to explore those creative aspects of filmmaking."

This first scene and all upcoming episodes from NakedSword X Beau Butler are available for promotion through both nakedswordcash.com.