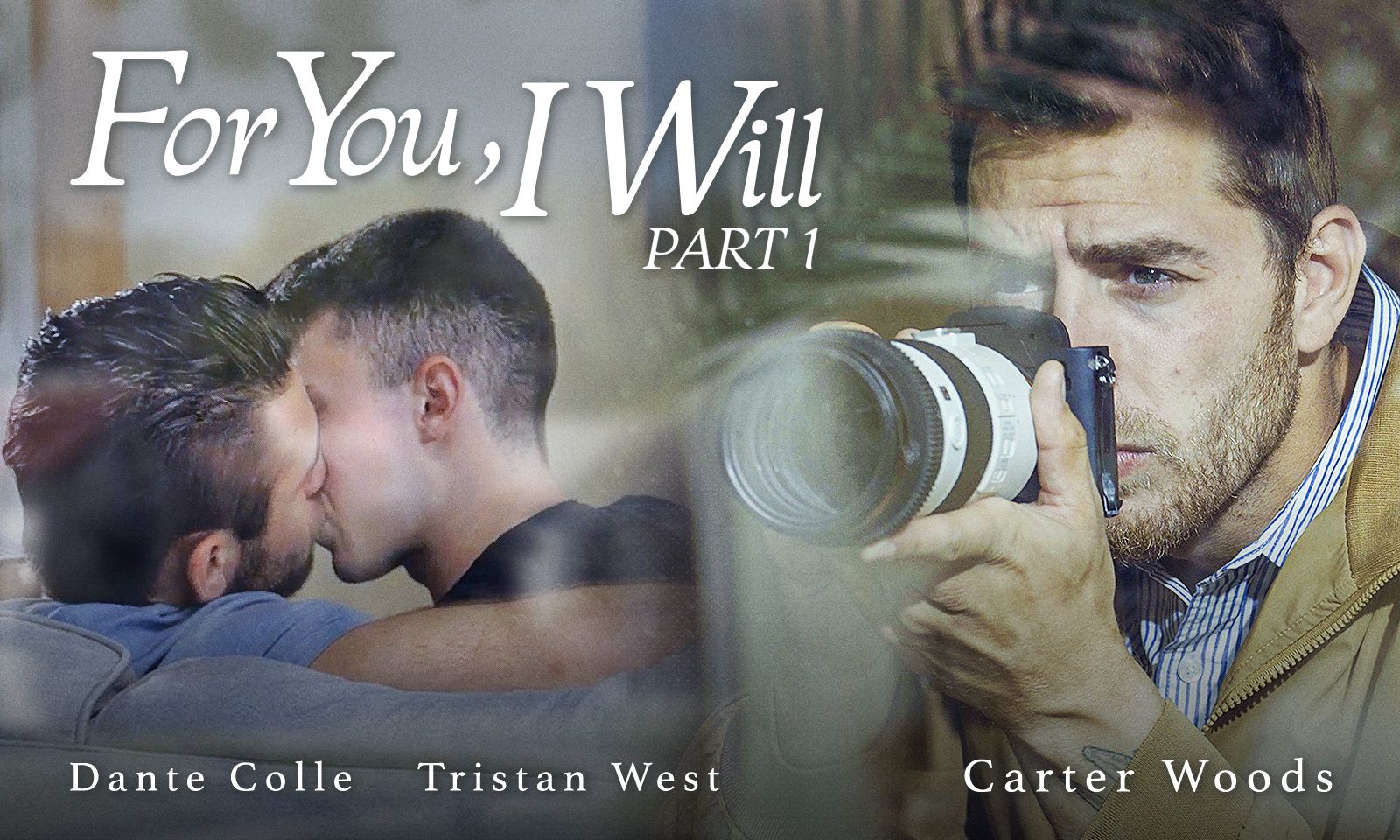 MONTREAL—Disruptive Films has released Part 1 of the four-part feature For You, I Will, a dark tale about love and obsession, starring Carter Woods. The new release is available now on ASGmax.com.
Part 1 introduces Woods as Wyatt Foster who has an unhealthy obsession with his married neighbor Cory Potts (Dante Colle). When Wyatt sees Cory cheating on his wife with another man (Tristan West), something in Wyatt snaps. He feels it should be him.
"Everything was done very professionally. I was truly blown away," Woods said. "From the story to the team and talent, it was a pleasure to be a part of something so special." His Part 1 co-star, Tristan West, agrees, "I'm so excited to see the movie come together. Everyone was talented and wonderful to work with. This was my first experience working on a feature, and it was a great one."
On the production side, the directing team of Jessica Jasmin, Michael Vegas and Siouxsie Q put their stamp on the new feature release.
''Working alongside Jessica and Michael is a pleasure. We are a dream team," said Siouxsie Q. "The script written by Taylor Saracen is one of the best we have ever worked with. The talent is just top-notch across the board. From lighting, to set design, wardrobe, and of course the amazing actors, this movie is truly something special and I'm so honored to have been a part of it."
Jasmin agreed: "'I can't wait for everyone to see the full movie. Everyone who had a hand in its creation put all of their passion into it. It's a very special project. I'm beyond grateful for the crew, the cast, the design team, the editor, and every other person who touched the production."
For Vegas, the synergy between cast and crew was pivotal to the production: ''I am so proud of what we created. All the elements came together in a perfect alchemy. I can't wait to see what the audience thinks."
For more information, visit DistruptiveFilms.com or follow the brand, Jessica Jasmin, Michael Vegas and Siouxsie Q on Twitter, @FilmsDisruptive, @Thecarterwoods, @JessicaxJasmin, @ItsMichaelVegas and @SiouxsieQMedia, respectively.