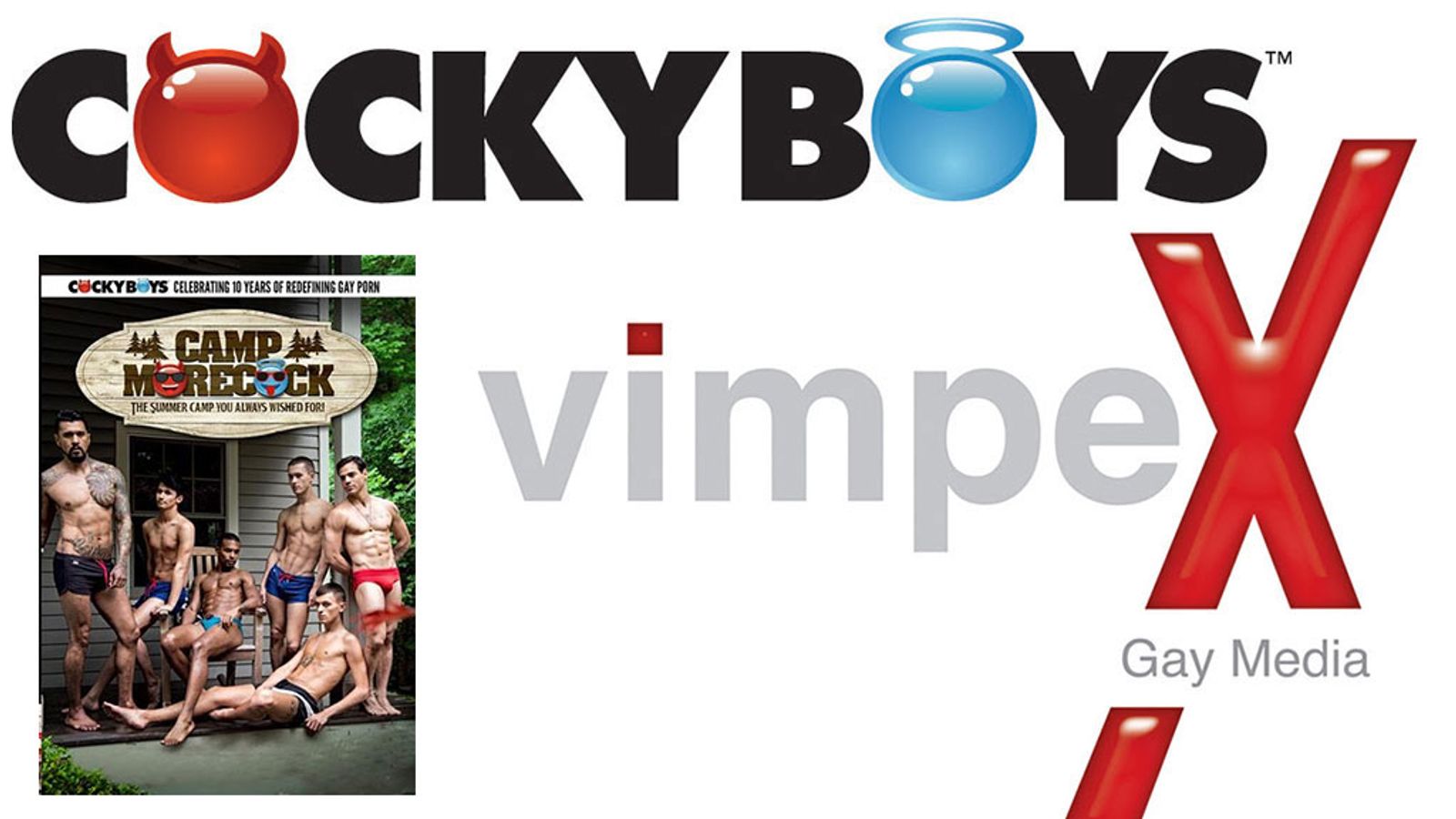 NEW YORK CITY—Gay content producer CockyBoys and prominent European distributor Vimpex Media have announced that they have entered into a long term exclusive DVD distribution deal covering all European territories. Vimpex Media has already taken control of the back catalog of the best-selling lines CockyBoys and Jake Jaxson Presents as well as all new releases from both premium lines. The next DVD release from Vimpex Media for CockyBoys will be the popular online series Camp CockyBoys, which will be available in Europe exclusively via Vimpex starting November 13, 2017.
CockyBoys owner and director Jake Jaxson said of the new exclusive deal with Vimpex Media, "Vimpex has always been a pleasure to work with over the years and when it came time to find a new exclusive distribution partner in Europe, they were my first choice and I'm thrilled to be working with them in a larger capacity. I'm confident that our DVD lines will continue to grow in Europe while in their capable hands."
Camp CockyBoys is the title of the upcoming CockyBoys release distributed by Vimpex. It has an all-star cast that includes CockyBoys exclusive stars Calvin Banks, Boomer Banks, Jason Zhu, Sean Ford, Josh Moore, Allen King, Taylor Reign, Colby Keller and many more. The series revolves around the boys having a few days of fun this summer at CockyBoys' upstate New York oasis, the aptly titled, Camp CockyBoys. 
Thomas Hummel, CEO of Vimpex Media, said of the new deal with CockyBoys, "CockyBoys is a unique and one-of-a-kind premium line. We couldn't be happier to be representing this highly acclaimed content throughout all of Europe. With Jake Jaxson's style of filmmaking, there's always a buzz around the CockyBoys features and models so I'm sure we will have much continued success with their content."
For more information on CockyBoys' full back catalog of top-selling titles for wholesale, visit Vimpex Media's B2B site VimpexOnline.com or contact a Vimpex sales representative by phone at +49-4192-816900.
For more information on CockyBoys, go to CockyBoys.com.