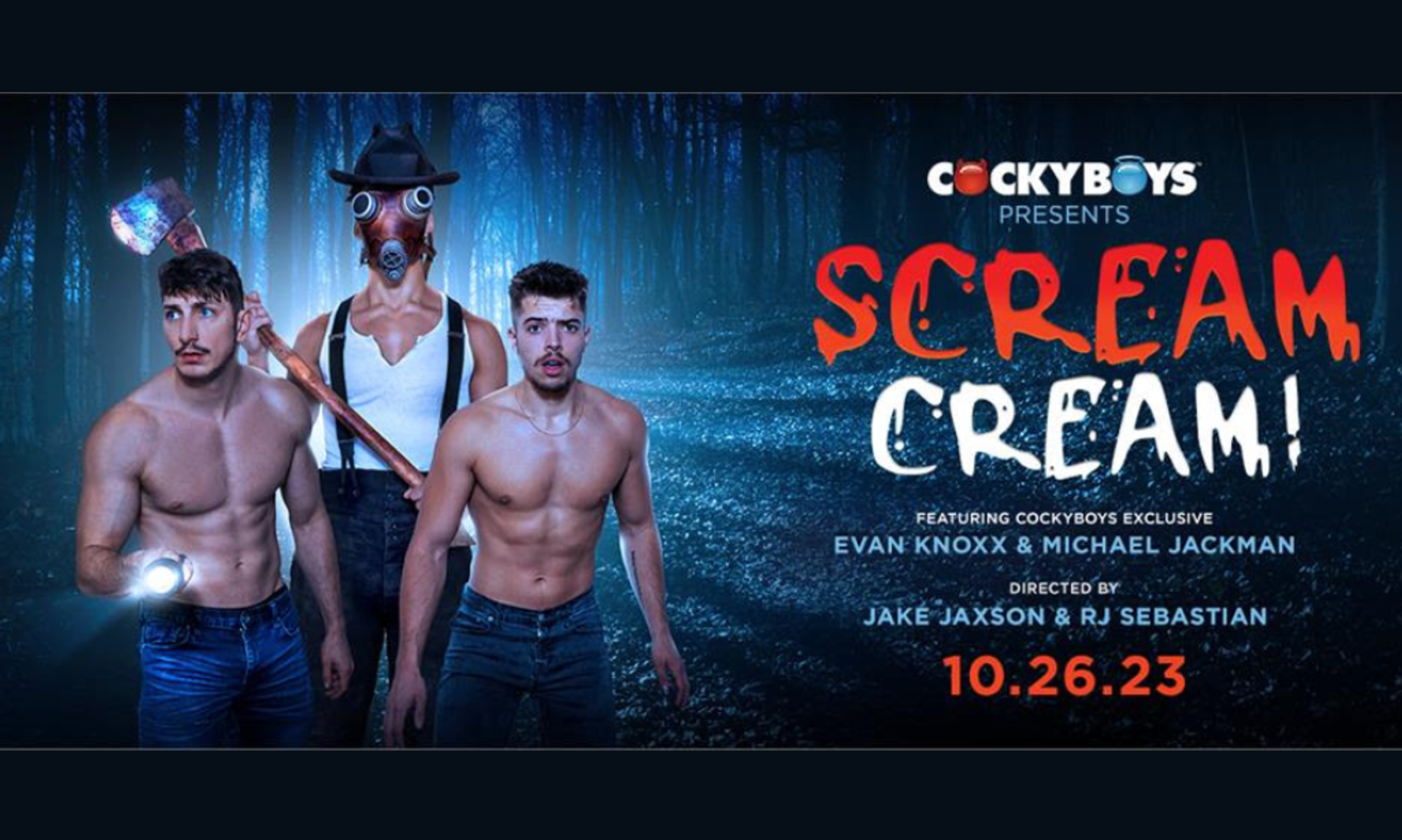 LOS ANGELES—Today, award-winning studio CockyBoys releases a new Halloween short from Jake Jaxson and RJ Sebastian called "Scream Cream."
Now playing exclusively on CockyBoys.com, the erotic thriller stars CockyBoys exclusive Evan Knoxx alongside Michael Jackman in his CockyBoys debut.
In the scene, Knoxx is excited that his date (Jackman) promises to take him to a scary place. When that's a bust, Jackman takes Knoxx on a spooky adventure down a reportedly haunted country road.

Inexplicable eerie sounds don't deter Jackman, who convinces Knoxx to further investigate the nearby woods—leading them to explore an empty house. Inside, Jackman takes on a sternly sexy dominant tone and proceeds to use a totally horny Knoxx every which way he wants. 
"Evan and Michael are just perfect together, and their sexual chemistry is off the charts in this fun Halloween short that RJ and I had a blast making," director Jaxson said. "We wanted to carry on the CockyBoys Halloween tradition despite not making a big feature; this sexy short is our way of giving a little Halloween candy to our members."

"Scream Cream" is now available on CockyBoys.com.