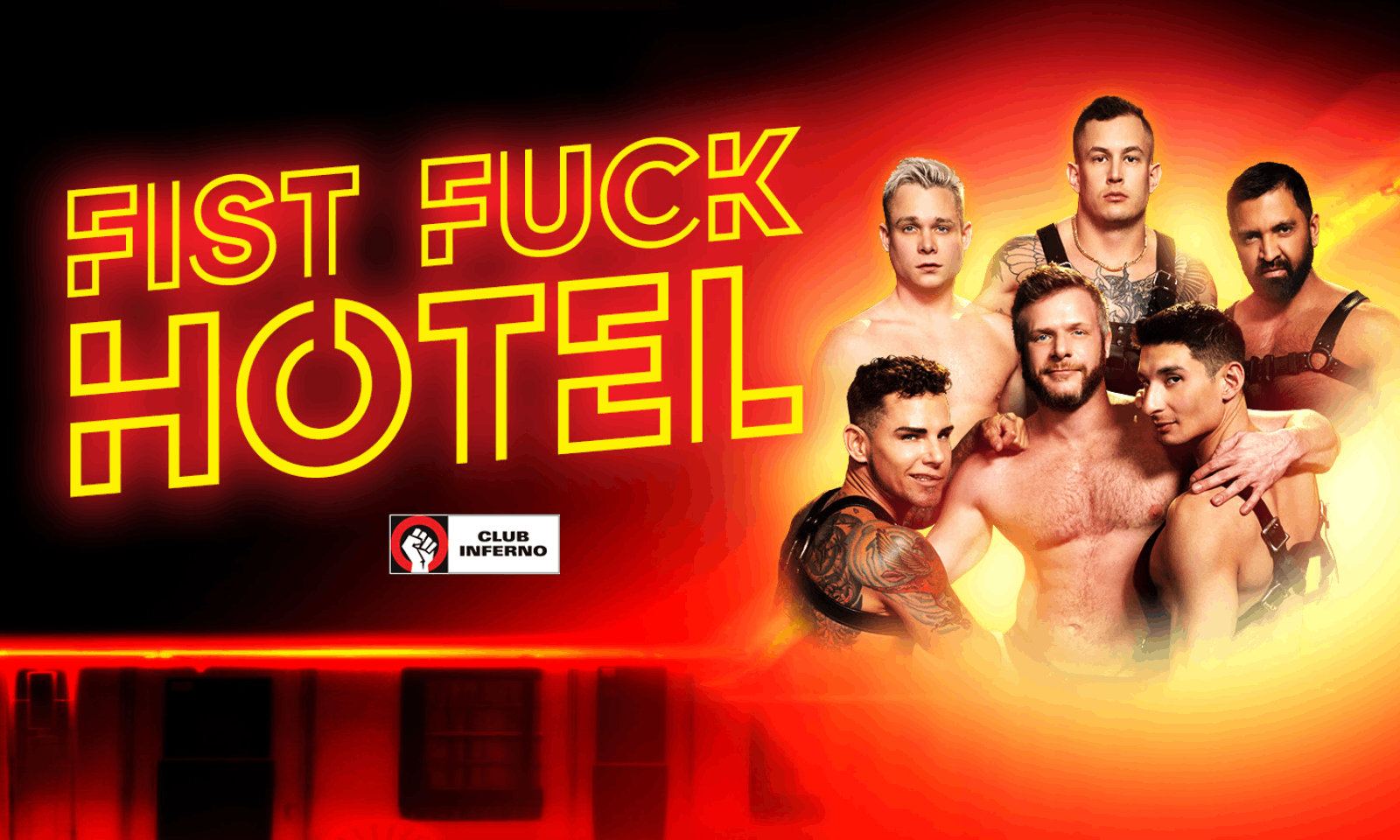 SAN FRANCISCO—Club Inferno has announced the release of its newest title, Fist Fuck Hotel. Directed by Tom Moore, the movie stars Dominic Pacifico, Brian Bonds and Jim Fit. Fist Fuck Hotel is available now on DVD and as a digital download at the Falcon|NakedSword store. Fans can also catch the movie's debut scene now on FistingInferno.com.
Describes a company synopsis of Fist Fuck Hotel, "The latest porn star to check into the hotel's oversized suite is Dominic Pacifico. Joined by Andrew Connor and Brock Kniles, Dominic starts off his stay by getting barebacked and fisted for the camera. Next, he returns the favor by taking a fist to Andrew Connor as Andrew uses his hand to stuff the muscular cheeks of Brock Kniles. Brian Bonds then begins his stay by hitting a record and teaming up with hot jock Jim Fit to spit-roast Archer Croft. Once Archer has been sufficiently stretched, Brian and Jim bust open their holes to be simultaneously fisted until they're coated in cum and leaving the 'Fist Fuck Hotel' completely drained and satisfied."

"At the Fist Fuck Hotel, guests are always eager to come but rarely want to leave," director Moore said. "A first-rate cast and first-rate accommodations make for one of my hottest movies to date."

Fist Fuck Hotel is available for promotion through the Buddy Profits affiliate program. For more information, contact the affiliate manager at [email protected].

For DVD retail and wholesale purchasing, contact John Gunderson at [email protected]. Contact Cameron Greer at [email protected] for any additional inquiries.