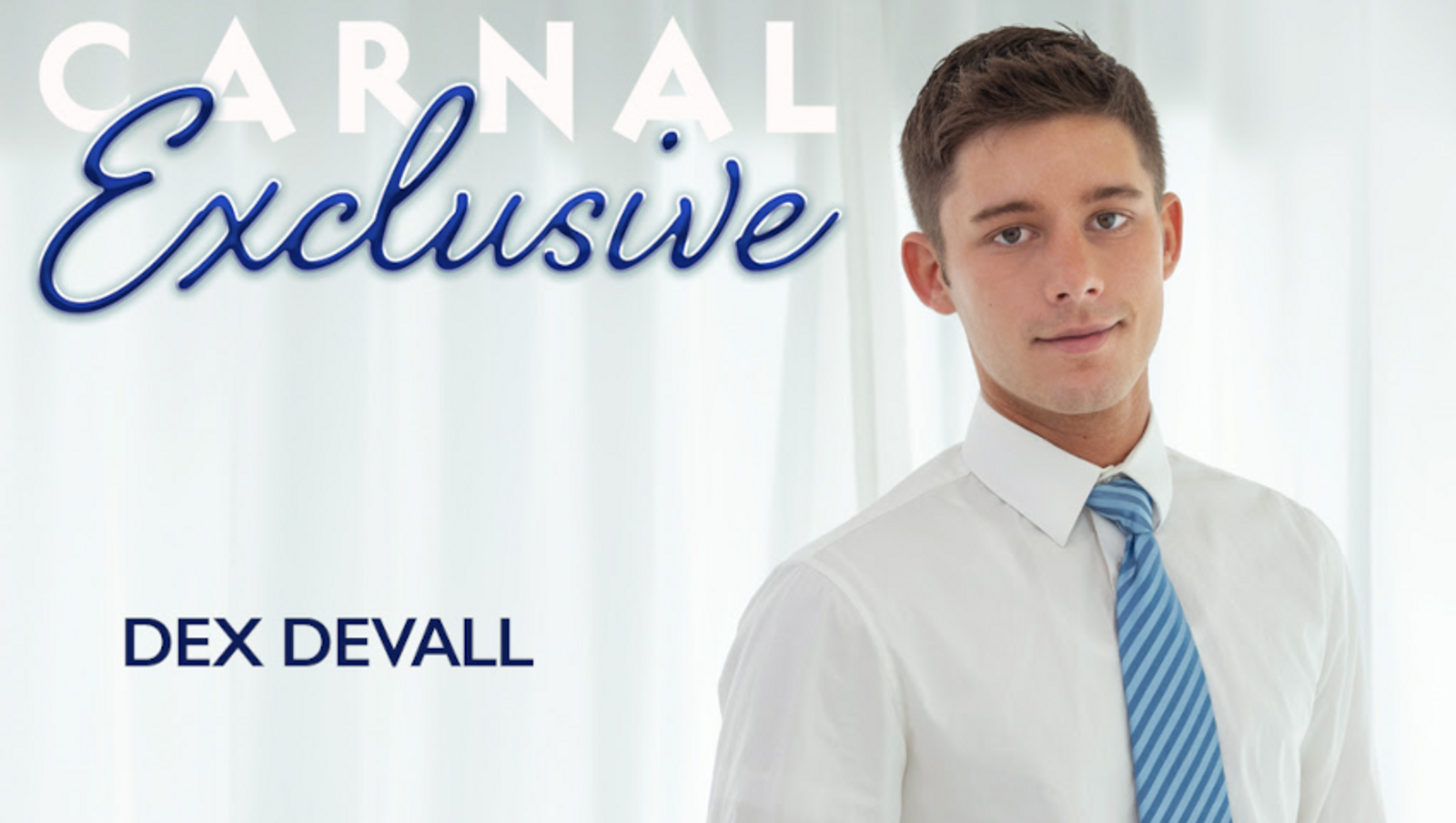 LOS ANGELES—Carnal Media on Friday announced the signing of its newest exclusive talent, 19-year-old, Michigan native Dex Devall.
With his tousled brunette hair, playful grin and lean, athletic physique, the studio said Devall is a natural fit for the Carnal brand, and fans will get their first taste of the rising star with his debut for MasonicBoys (co-starring Marco Napoli) on November 23. Then he will appear in a showcase scene for BarebackPlus' brand-new site from Jason Sparks (launching soon).
Devall joined OnlyFans at 18 and learned the ropes of production as an independent content creator. After shooting a scene with Carnal Media founder Legrand Wolf ("that was amazing, he was really easy to work with!"), Devall decided to make the studio his exclusive home.
"Carnal is the first and only studio I have and will work for," he says.
Devall has always harbored an adventurous spirit, with travel and seeing the world—particularly Greece—at the top of his 'to-do' list. He came out to friends and family at 14, and was on the cheerleading squad in high school. "When it was time to pick a sport, I wanted to do gymnastics but that wasn't offered at my school. Cheerleading was. Most of my friends were girls and on the cheer team…so it made sense. I really loved it, probably because I was good at it!"
As for his other passions, Devall says he's "really into the Daddy/Son fantasy" and, in addition to Napoli in his first MasonicBoys chapter, has so far shot with Carnal exclusives Eddie Patrick, Milo Miles as well as established stars such as Kyler Drayke, Sean Xavier, Devin Franco, Dylan Hayes and more.
"My first shoots for Carnal have been amazing and I had a good time both on and off the set," Dex says. "I've always loved working as a team, and It really felt like a family there, everyone was so welcoming."
"We are excited to bring Dex into our incredible family of exclusive performers," said 
Wolf.
 "Dex is a great addition to our Carnal Boys; he's got the good looks, charisma and he's a true professional who, at 19, delivers incredible performances. From the moment we met and worked together, the energy from this young man has been electric. We can't wait to show the world what Dex has to offer and look forward to a bright future together."