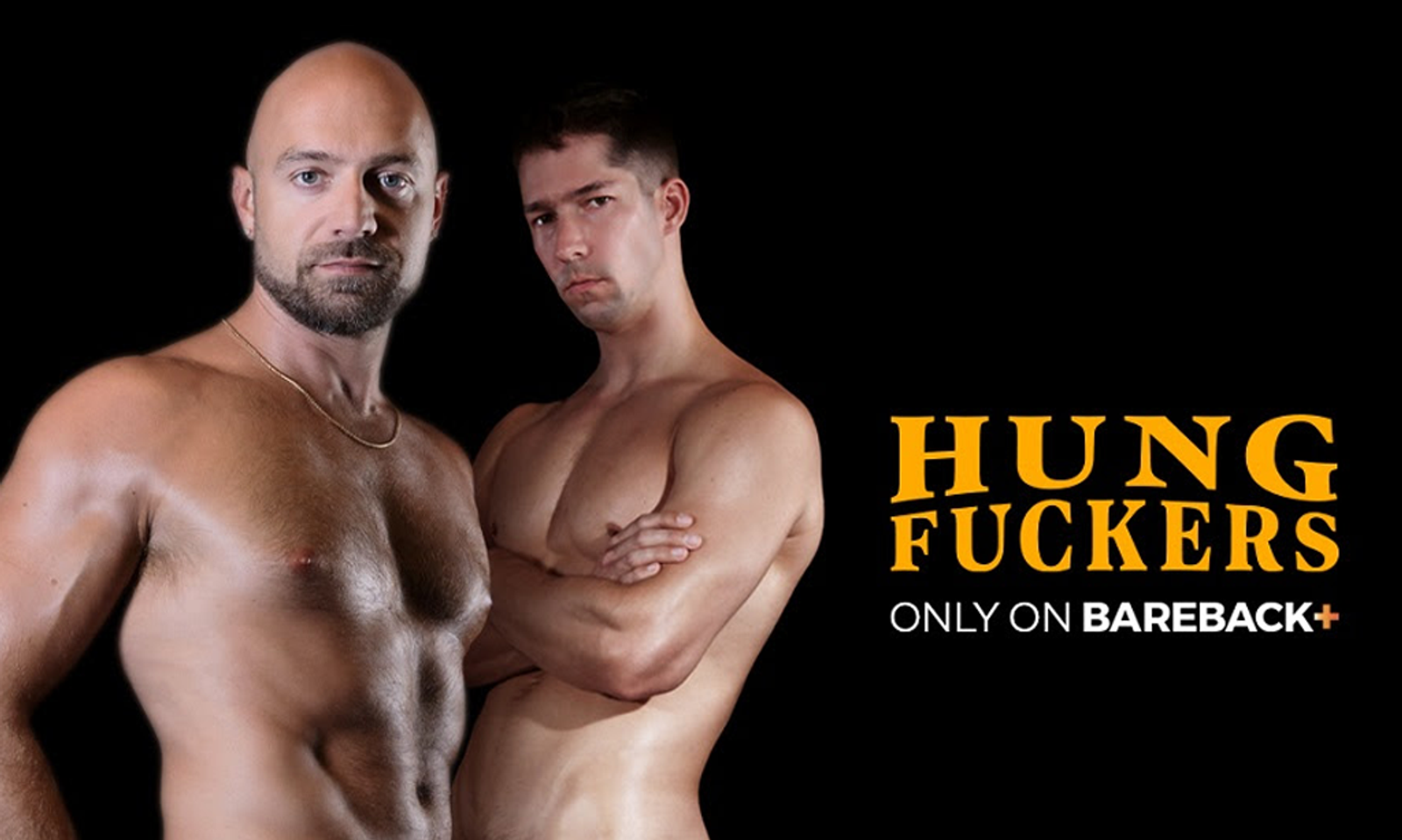 MINNEAPOLIS—Carnal Media today announced the launch of new banner HungFuckers.com as part of its BarebackPlus.com network. The new channel is "solely focused on tops that are hung huge," according to the company's announcement.
The lastest offering from gay porn star-turned-producer Jason Sparks, HungFuckers brings the total number of subsites on BarebackPlus to seven, joining Sparks-helmed banners including JockBreeders, RawFuckBoys, TwinkLoads and JasonSparksLive.
To celebrate the launch of HungFuckers, BarebackPlus is offering affiliates a $75 PPS on all six-month memberships sold—which are currently 50 percent off to boot. The sale/PPS will run for nearly a month, from now until October 2, and all sales of the one-month or three-month options will generate the standard 50 percent rev share.
"We are thrilled to show the world HungFuckers.com, a site dedicated to horse hung tops and hot, horny bottoms," said Alan Breslaw, Carnal Media's head of sales and marketing. "Jason Sparks has hit this out of the park, and fans of BarebackPlus are in for a real treat."
For more information about Carnal Media and the BarebackPlus streaming network, visit BarebackPlus.com, and follow on X/Twitter @BarebackPlus and @CarnalMedia.