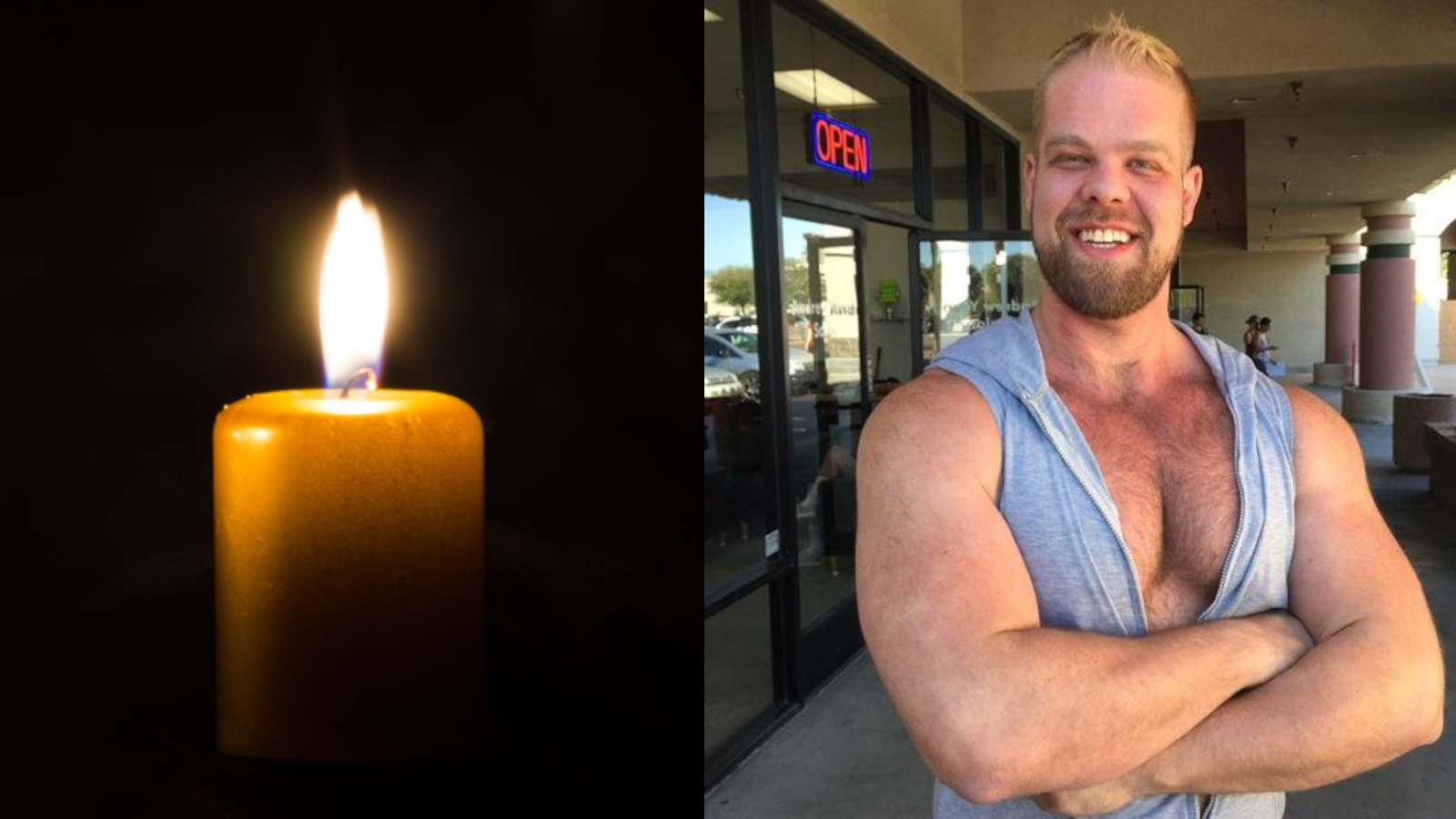 LOS ANGELES—Adult performer and comic book creator Bryan Knight has passed away, Luxxxe Studios owner JD Daniels confirmed to AVN. He was 39.
Knight, a native of New York, had about 50 performing credits in gay adult films starting in 2012, according to IAFD.
Luxxxe Studios Insider Robby Lewis shared the sad news early Tuesday morning in a video report.
"Adult film actor and generally good human being Bryan Knight went to bed on Sunday, September 3rd and did not wake up," Lewis said in a video released on X. Everyone at Luxxxe Studios is saddened by this loss, especially JD Daniels, who was a close personal friend of Bryan's."
JD Daniels remarked, "Bryan Knight, one of my beloved best friends, passed away in his sleep. I am at a loss for words. He was a lovable giant that pulled me into big bear hugs.
"He was a talented comic book artist and great friend. He will always be in my heart. I, and everyone at Luxxxe Studios, extend our condolences to Bryan's partner, Snake, his parents and siblings. May he rest in peace."
Robby Lewis said Knight was known as a "gentle giant."
"While he has done numerous films, he'll be best known for his warm smile, fun-loving personality and bear hugs," Robby continued in the video tribute. "He was a sex-positive educator and staunch advocate for the decriminalization of sex work.
"It was that advocacy that inspired his comic, The Velvet Collar.
"In The Velvet Collar Bryan drew on real-life experiences and the scandalous raid of the Rent Boy headquarters. He wanted to create something that celebrated him and the people he loved in the adult film world. Many of the characters in his comics are based on real people in the adult film world such as Abel Ray, Will Foster, Scott Reynolds, JD Daniels and musician and friend, Ricochet.
"Bryan is survived by his partner of almost 20 years, Snake, his parents and siblings. Snake appreciates and thanks all of those who have reached out. A memorial service is current being planned."
Lewis said that for now Knight's social media accounts are still active (@BryanKnight66 on X & Instagram; @bryan.knights.nyc on Facebook) for updates from his husband.