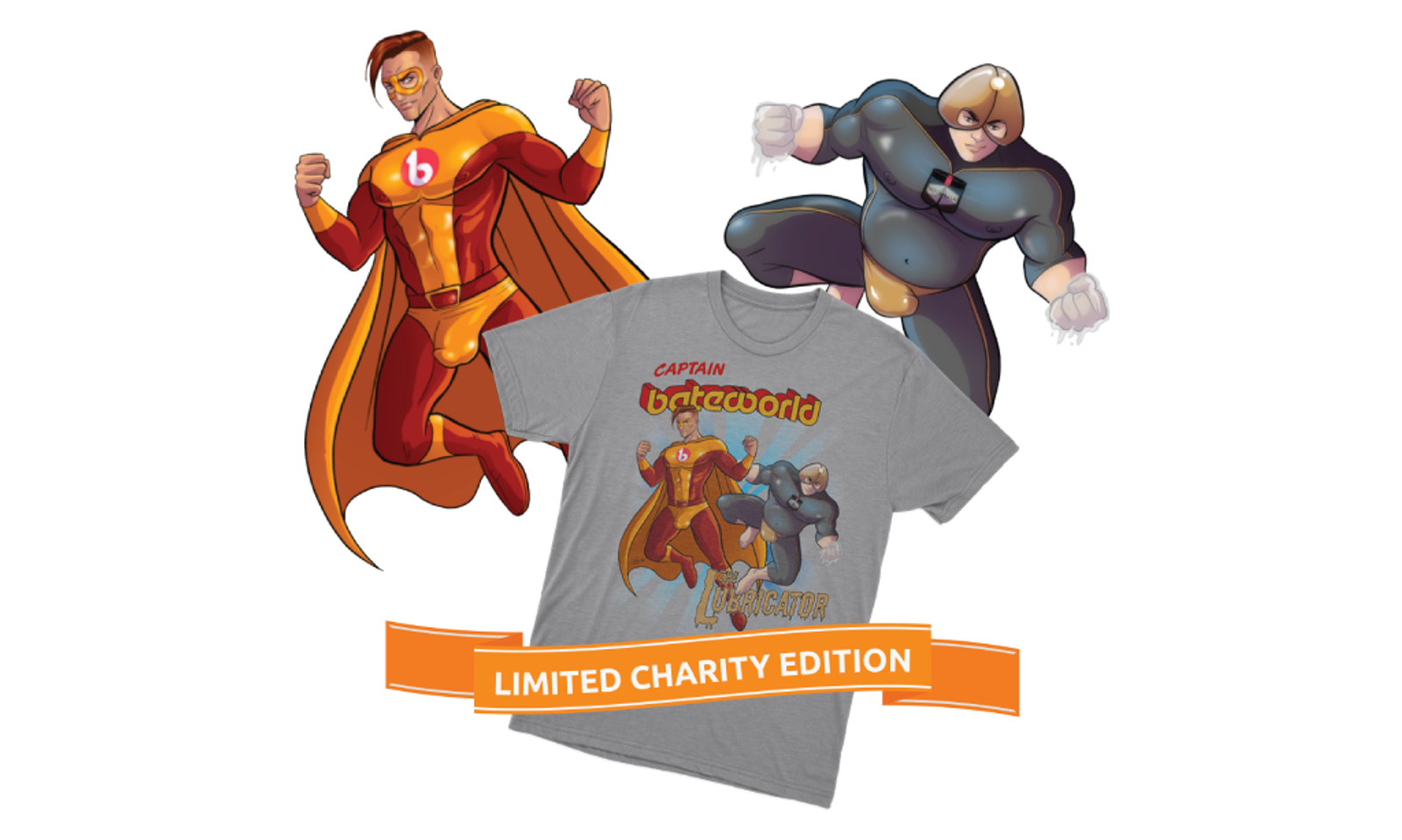 CYBERSPACE—This November, BateWorld.com and Bator Balm have joined forces to offer support to the Testicular Cancer Awareness Foundation (TCAF).
BateWorld is working to bring awareness to at-home self-checks and routine screenings by partnering with lubricator brand Bator Balm to create a special edition T-shirt. Designed by the Bator Balm team and artist Sergio Torres, the shirt features the brands as bulging superheroes fighting to end stigma and friction. 
In addition to a $1,000 cash gift, BateWorld is donating $10 for every shirt sold in the month of November to TCAF.
TCAF is dedicated to raising awareness and educating the general public about the most common form of cancer in men ages 15 to 44 and providing support for patients, survivors and caregivers.
"We seek to reduce the great stigma and taboo associated with talking about testicular health. Most teenagers and young men are embarrassed to openly talk about their bodies and the changes taking place; therefore, testicular cancer goes undetected, and for some, it's too late," said a rep from the TCAF.
For information, visit testicularcancerawarenessfoundation.org.